Find your strengths and overcome issues with Hypnotherapy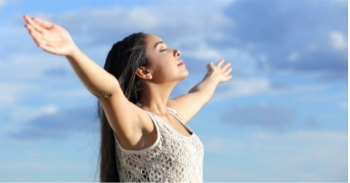 Hypnotherapy can be an effective option when you are trying to lose weight, quit smoking, overcome fear amongst many other issues that it can help with.
As every individual is different, each session of hypnotherapy is carefully tailored for the client .
We will work together to bring out the solutions from within yourself as I will guide you in a structured manner.
What can hypnotherapy help with?
Hypnotherapy can help with various issues such as-
Anxiety
Weight gain
Weight loss
Overeating
Smoking
Alcohol dependency
Relationship issues
Self harm
Mental barriers
Limiting belifes
Learning issues
Psychosomatic conditions
How much does a session cost?
A session of Hypnotherapy costs £40 per session for up to an hour, payable by cash. If you wish to pay by Paypal or credit card, additional charges may apply. To book a session of Indian Head Massage please call 07521 378 701 or 020 8776 1808
How long does the session last?
Each session lasts around an hour excluding initial consultaiton.
How many sessions are needed to overcome issues?
The power lies within you. The quicker we can identify and use it the less sessions you will need.
On the average one needs at least 4 to 6 sessions but it can vary.
Is Hypnotherapy guaranteed to work?
Like any solution applied to a given problem, there is always a chance that it might not be effective as desired. But what each session does is that it brings one closer to the solution. Therefore, even though one might not see instant result, the path to overcoming the issue would be made and it is likely that over time the solution is achieved.
Where are the sessions done?
Hypnotherapy sessions can be booked in advance in central London, Bromley, Beckenham, West Wickham, Croydon.
A session of Hypnotherapy costs £40 per session for up to an hour, payable by cash. If you wish to pay by Paypal or credit card, additional charges may apply. To book a session of Indian Head Massage please call 07521 378 701 or 020 8776 1808